DWI Court Celebrates 22 Graduates
Posted on Mar 1, 2016 in Featured News
In February, the Honolulu DWI (Driving While Impaired) Court held two graduation ceremonies recognizing the progress and achievements of its latest graduates.  A total of 22 individuals have now completed the program's comprehensive, court-regulated, treatment plan since the founding of the DWI Court in 2013. 
By providing participants with access to resources that aid them in their recovery from addiction, the court is able to reduce recidivism and increase public safety.
For more information, or to apply to the DWI Court, go to:  http://bit.ly/1p81JQb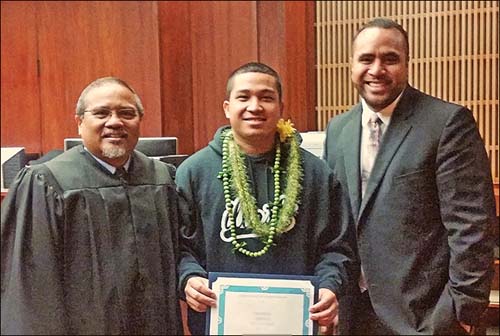 February 11, 2016, Judge William M. Domingo (left), DWI Court Graduate 21 (center), and Public Defender Titiimaea Taase.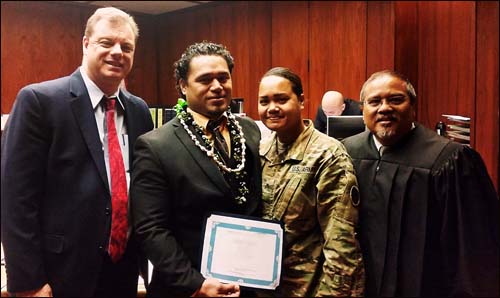 February 25, 2016,  DUI defense attorney and DWI Court Committee Member R. Patrick McPherson (left) DWI Court Graduate 22, his wife, and District Court Judge William Domingo (right).