HOPE PROBATION RECEIVES AWARD FROM AJS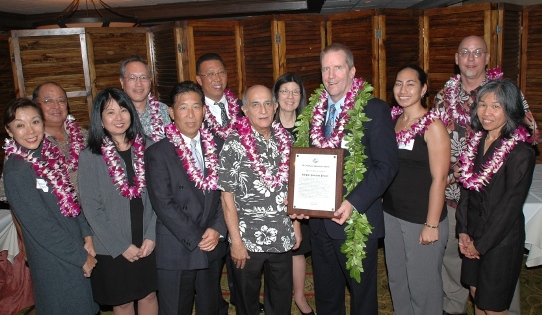 Judge Steven Alm (wearing a maile lei) and other key individuals involved with HOPE Probation were
honored by AJS.
The Hawai'i Chapter of the American Judicature Society presented its Special Merit Citation award to the
Hawaii's Opportunity Probation with Enforcement (HOPE) program "for accomplishing its mission to
improve the administration of justice" at the organization's annual meeting on Dec. 6, 2007.
The initial research shows fewer arrests for new crimes and fewer motions to revoke probation for those defendants in the program.