Ailene Kim, a fifth grader at St. Andrew's Schools and Vera Wang, an eighth grader at Niu Valley Middle School, took the top prizes in this year's First Circuit Law Day Art Contest.
The First Circuit Court celebrated Law Day 2022 by inviting all Oahu students in grades 3-8 to showcase their creativity and talent with artistic interpretations of the Law Day theme: Toward a More Perfect Union: The Constitution in Times of Change. A total of 127 entries were received from 13 schools.
To prepare for the contest, students learned about how the Constitution has evolved since being written in 1787 due to amendments and legal rulings. Some of these changes include: the protection of rights for individual Americans (Bill of Rights), how Americans elect presidents, vice presidents, and senators (17th Amendment), expansion of the Supreme Court (Marbury v. Madison, 1803), and the extension of voting rights to African American men (15th Amendment) and American women (ratification of the 19th Amendment; Women's Suffrage Movement).
First Circuit judges graded entries based on originality, creativity, and visual impact.
First, second, and third place winners each received a Law Day certificate, gift card, and Law Day medal. Their artwork will also be displayed in one of Oahu's courthouses during the next year.
Please enjoy the winning posters and photos of the artists who created them:
3rd – 5th Grade Category:
1st Place – Ailene Kim, St. Andrew's Schools | 5th Grade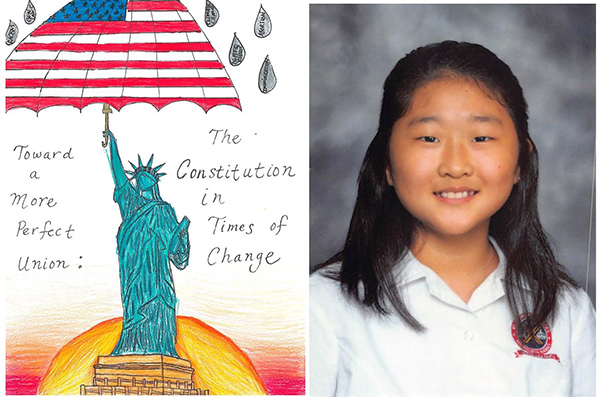 2nd Place – Kaya Chang, St. Andrew's Schools | 5th Grade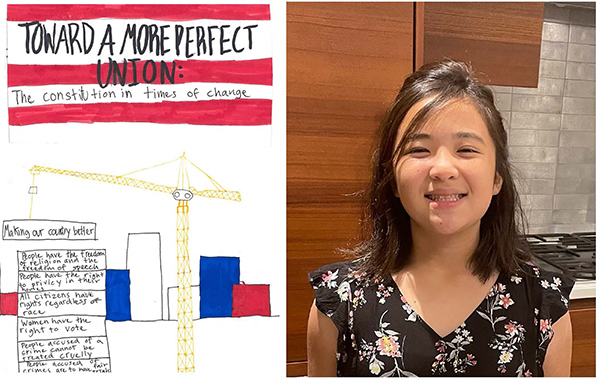 3rd Place – Julianne Balbuena, Saint Theresa Catholic School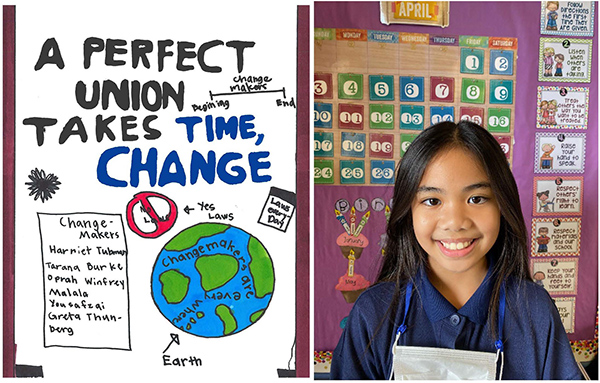 6th – 8th Grade Category:
1st Place – Vera Wang, Niu Valley Middle School | 8th Grade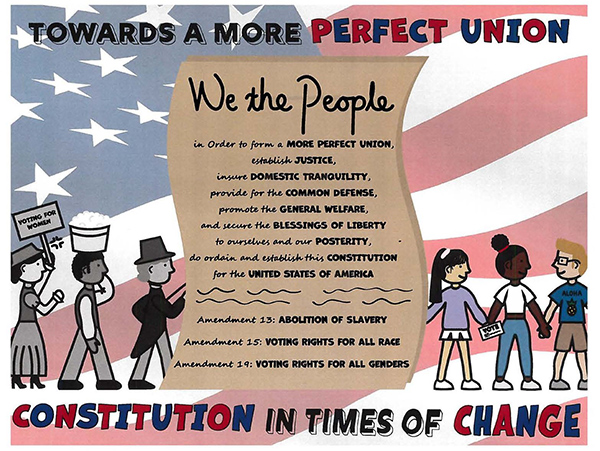 2nd Place – Emily Kim, St. Andrew's Schools | 6th Grade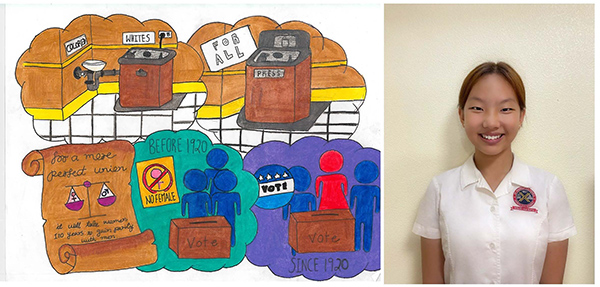 3rd Place – Khloe Madison, St. Andrew's Schools | 6th Grade