HAWAI`I STATE JUDICIARY NOTICE OF EXEMPT EMPLOYMENT OPPORTUNITY DUI CLERK, ADMINISTRATIVE DRIVER'S LICENSE REVOCATION OFFICE (ADLRO)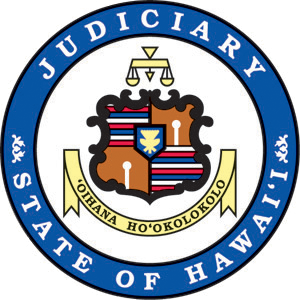 SUMMARY OF MAJOR DUTIES AND RESPONSIBILITIES:
This position is located in the Financial Services Department, Administrative Driver's License Revocation Office (ADLRO). The ADLRO conducts reviews and requested hearings related to the revocation of driving privileges of defendants arrested for operating a vehicle under the influence of intoxicants.
The position functions as the DUI Clerk and provides clerical support to the Chief DUI Adjudicator, DUI Adjudicators, DUI Assistant, and DUI Review Technicians, and performs the following duties and responsibilities:
Receives and processes administrative revocation documents and files for forwarding to the DUI Review Technicians to conduct reviews of the administrative revocation of driver's licenses from all statewide arrests for operating a vehicle under the influence of an intoxicant (OVUII) in accordance with Hawai'i Revised Statutes (HRS) Chapter 291E.
Completes computer logging and tracking of administrative revocation case files in various databases and systems of record. Prepares and mails administrative notices and other correspondence. Receives and reviews incoming mail for processing.
Issues subpoenas. Assists with issuance of ignition interlock permits and employee driver's permits.
Provides front-desk reception duties, including screening and routing phone calls. Explains clearly defined program rules, regulations and procedures to the general public, both in person and over the telephone.
Answers inquiries from the public, law enforcement, legal counsel and other stakeholders regarding the administrative process. Personally assists members of the public, law enforcement, legal counsel and other stakeholders having business with the ADLRO.
Assists with processing requests for ADLRO records. Assists with calendaring hearing dates, organization, labeling and storage of case files. Accesses and updates relevant information in various databases and systems of record.
Performs basic cashiering work with responsibility to properly collect, handle and account for fees and funds.
Attends meetings as needed.
Performs other duties as required.
DESIRABLE QUALIFICATIONS:
Education: High School diploma required. College or other advanced education desired.
Experience: One year of clerical experience involving direct customer service contact such as that found in private sector retail sales settings or other government agencies dealing with the public.
Allowable Substitution: Academic education above the 12th grade may be substituted on the basis of either (a) one year of general education being equivalent to six months of experience or (b) one year of a business or commercial nature being equivalent to six months of experience.
CONTROLS OVER THE POSITION:
This position works under the general supervision of the DUI Assistant of the Administrative Driver's License Revocation Office (ADLRO).
SPECIAL REQUIREMENTS OF THE JOB:
The incumbent in this position may be required to work a variable work schedule and to work beyond a normal work schedule including evenings, days off, and holidays.
CITIZENSHIP/RESIDENCY REQUIREMENTS:
Applicants must be citizens, permanent resident aliens or nationals of the United States, or non-citizens with unrestricted employment authorization from the U.S. Citizenship and Immigration Services, U.S. Department of Homeland Security.
All applicants shall become residents of the State within thirty (30) days after beginning their employment and as a condition of eligibility for continued employment.
TYPE OF APPOINTMENT:
The selected candidate will serve in an exempt (non-civil service) at-will appointment which is excluded from the requirements of selection by merit competition and from civil service status. Exempt (non-civil service) appointments are considered at-will, which means that the hiring authority may terminate the employment relationship at any time.
SALARY AND BENEFITS:
Salary: $3,042 per month effective October 1, 2022
Exempt (non-civil service) employees are eligible for a range of benefits, including, but not limited to, the following:
up to 13 paid holidays each year
up to 21 vacation leave days per year
up to 21 sick leave days per year
Reasonable time off with pay for jury duty, bereavement leave, and certain military duty
Membership in the state retirement system
Employer/Employee shared premium contributions for enrollment in the state sponsored health coverage
Free life insurance policy for employees
Deferred compensation supplemental retirement savings plan
CONDITIONS OF EMPLOYMENT:
The appointment of the selected candidate will be pending a background check and other pre-employment clearances.
HOW TO APPLY:
If you are interested in this position, please submit a current resume and cover letter by email to: respondents.adlro@courts.hawaii.gov
Or by mail:
Hawai`i State Judiciary 
Administrative Driver's License Revocation Office 
American Savings Bank Tower 
1001 Bishop Street, Suite 500 
Honolulu, Hawaii 96813
---
THE HAWAI`I STATE JUDICIARY IS AN EQUAL OPPORTUNITY EMPLOYER