HAWAI`I STATE JUDICIARY NOTICE OF EMPLOYMENT OPPORTUNITY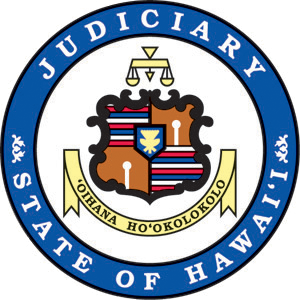 CENTER FOR ALTERNATIVE DISPUTE RESOLUTION (CADR), DIRECTOR
---
ORGANIZATION OVERVIEW
The focus of the Center for Alternative Dispute Resolution (CADR) is to promote the effective, timely and voluntary resolution of disputes through alternative dispute resolution processes. These processes provide opportunities for early, party-driven, efficient, and fair conflict resolution or voluntary resolution of disputes.
SUMMARY OF MAJOR DUTIES AND RESPONSIBILITIES:
The position serves as the director of the CADR and plans, implements, and directs the activities of the CADR, as specified by Hawai`i Revised Statutes, chapter 613.
The position ensures that Hawai`i Revised Statutes chapter 613, is properly carried out, primarily by facilitating the effective, timely and voluntary resolution of disputes, including providing consulting resources and technical assistance on ADR, by:
Assisting state and county governments, and the public, by instructing and sharing information about promoting, using and developing ADR.
Providing oversight and management of purchase of service contracts with entities providing ADR to the Hawai`i State Judiciary.
Providing information to the public and to government agencies about the workings of ADR.
Monitoring ADR-related legislation and preparing testimony on bills impacting ADR services in Hawai`i.
Providing mediation and facilitation services for public disputes, complex litigation matters, policy roundtables and for cases referred by government officials, as deemed appropriate.
Disseminating to government agencies and to the community at large timely information on the methods and applications of ADR.
Coordinating with judges, legislators, department heads and other public officials to discuss and advise on ADR issues.
Providing management of CADR programs through supervision and leadership for:
The Hawai`i Appellate Mediation Program;
The Judiciary Workplace Dispute Resolution Program (WDRP); and
ADR-related training programs for government employees.
OTHER DUTIES INCLUDE:
Preparing a timely and accurate annual report on the CADR's activities to the legislature.
Ensuring that the CADR's board of advisors meets when needed so as to fulfill its statutory obligations.
Directing, managing and administering activities as may be assigned by the Director of the Intergovernmental and Community Relations Department.
Performing other duties as assigned.
QUALIFICATIONS:
Three (3) years of experience of demonstrated proficiency in the area of mediation or other forms of alternative dispute resolution.
Two (2) years of supervisory or managerial experience of which one (1) year included on a regular basis: 1) planning and directing the work of others; 2) assigning and reviewing subordinates' work; 3) advising subordinates on difficult, complex problems or potential problem areas; 4) determining office priorities and organizing employee schedule to meet operational needs; 5) training and developing new employees; and 6) addressing personnel issues.
DESIRED QUALIFICATIONS:
Doctorate degree in law, social science, or court-administered related area.
Must possess substantial experience, training, and education in the methodologies of alternative dispute resolution.
Must have experience with initiating, developing and successfully managing complex projects or programs.
Effective written and oral communication skills.
Working knowledge and familiarity with state and county government, including the judicial system.
SUPERVISION EXERCISED BY THE POSITION:
This position provides supervision to two (2) Research Analysts, SR-24; one (1) Secretary, ADR, SR-14; and to volunteers and interns placed with the CADR and works with a panel of appellate mediators.
CONTROLS OVER THE POSITION:
The CADR Director works under the supervision of the Chief Staff Attorney and Intergovernmental and Community Relations Director, and under the general supervision of the Administrative Director of the Courts.
SPECIAL REQUIREMENTS OF THE JOB:
The incumbent in this position may be required to work outside of normal scheduled work hours, including weekends, nights, holidays, etc. and be scheduled to work variable hours. The position may be required to travel to the neighbor islands and to the continental United States.
CITIZENSHIP/RESIDENCY REQUIREMENTS:
Applicants must be citizens, permanent resident aliens or nationals of the United States, or non-citizens with unrestricted employment authorization from the U.S. Citizenship and Immigration Services, U.S. Department of Homeland Security.
All applicants shall become residents of the State within thirty (30) days after beginning their employment and as a condition of eligibility for continued employment.
TYPE OF APPOINTMENT:
The selected candidate will serve in an exempt (non-civil service) at-will appointment which is excluded from the requirements of selection by merit competition and from civil service status. Exempt (non-civil service) appointments are considered at-will, which means that the hiring authority may terminate the employment relationship at any time.
SALARY AND BENEFITS:
The starting salary may be between the minimum salary rate of $7,281 monthly / $87,372 annually and maximum salary rate of $10,112 monthly / $121,344 annually, as determined by the hiring authority based on qualifications.
Exempt (non-civil service) employees are eligible for a range of benefits, including, but not limited to, the following:
up to 13 paid holidays each year
up to 21 vacation leave days per year
up to 21 sick leave days per year
Reasonable time off with pay for jury duty, bereavement leave, and certain military duty
Membership in the state retirement system
Employer/Employee shared premium contributions for enrollment in the state sponsored health coverage
Free life insurance policy for employees
Deferred compensation supplemental retirement savings plan
HOW TO APPLY:
Applicants are required to submit a cover letter, resume, and the names and contact information of three (3) references, including current employer.
Documents may be sent by electronic mail to recruitment@courts.hawaii.gov or by mail addressed to: Hawai`i State Judiciary, Human Resources Department, 426 Queen Street, 1st Floor, Honolulu, HI 96813.
Recruitment will be conducted until the position is filled.
To expedite the hiring process, only qualified candidates who are short-listed will be selected for an interview.
The recommended candidate will be scheduled to meet with the Chief Justice and/or Administrative Director of the Courts.
CONDITIONS OF EMPLOYMENT:
The appointment of the selected candidate will be pending a background check and other pre-employment clearances.
---
THE HAWAI`I STATE JUDICIARY IS AN EQUAL OPPORTUNITY EMPLOYER