Supreme Court Special Session in Honor of the Late James S. Burns April 11, 2017
Posted on Mar 28, 2017 in Press Releases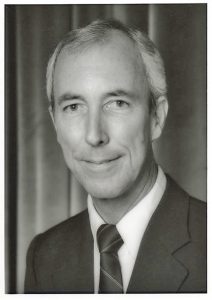 HONOLULU, HI – The Hawaiʻi Supreme Court will convene in special session to honor the late James S. Burns, former Chief Judge of the Intermediate Court of Appeals, on:
Tuesday, April 11, 2017
4:00 p.m.
Supreme Court Courtroom
Aliʻiolani Hale, Second Floor
417 South King Street
Honolulu, Hawaiʻi 96813
The special session is anticipated to last approximately one hour, and will include remarks from representatives of the Judiciary and the legal community.
This event is open to the public.
–
For more information, contact the Communications and Community Relations Office at 808-539-4909 or via email at pao@courts.hawaii.gov.
Subscribe to the Hawai'i State Judiciary mailing list for email notification of press releases and other announcements.