Chief Justice Appoints Dyan M. Medeiros as Oahu District Family Court Judge
Posted on Apr 15, 2015 in Press Releases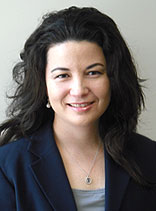 Chief Justice Mark E. Recktenwald has appointed Dyan M. Medeiros to serve as judge of the District Family Court of the First Circuit (Oahu).
Medeiros has been a partner in the Honolulu firm of Kleintop, Luria & Medeiros, LLP since 2008, where she specializes in family law. Prior to joining the firm in 1998 as an associate, she was an associate with the Honolulu law firm of Damon Key Leong Kupchak Hastert.
Medeiros received her law degree from the University of Hawaii William S. Richardson School of Law. She currently sits on the Board of Directors of the Family Law Section of the Hawaii State Bar Association and has previously served as the Section's chair.
Medeiros has served on a number of Family Court committees and has also served as a volunteer settlement master and special master for the Court. Over the past ten years, she has been a presenter at numerous seminars and continuing legal education events on topics related to family law. Since 1996, she has been a volunteer with Volunteer Legal Services of Hawai`i, a non-profit legal service provider.
The chief justice appoints district court and district family court judges from a list of not less than six nominees submitted by the Judicial Selection Commission.
The appointment of Medeiros fills the vacancy created by the appointment of Judge Christine E. Kuriyama to the Circuit Court of the First Circuit. If confirmed by the Senate, Medeiros will serve a six-year term. Because the chief justice has the discretion to assign judges to the district or district family court calendars, Medeiros may serve in the district or district family courts.
For more information, contact the Communications and Community Relations Office at 808-539-4909 or via email at pao@courts.hawaii.gov.
Subscribe to the Hawai'i State Judiciary mailing list for email notification of press releases and other announcements.