Second Circuit's Own Recognized for Making a Difference in the Community
Posted on Jan 8, 2016 in Featured News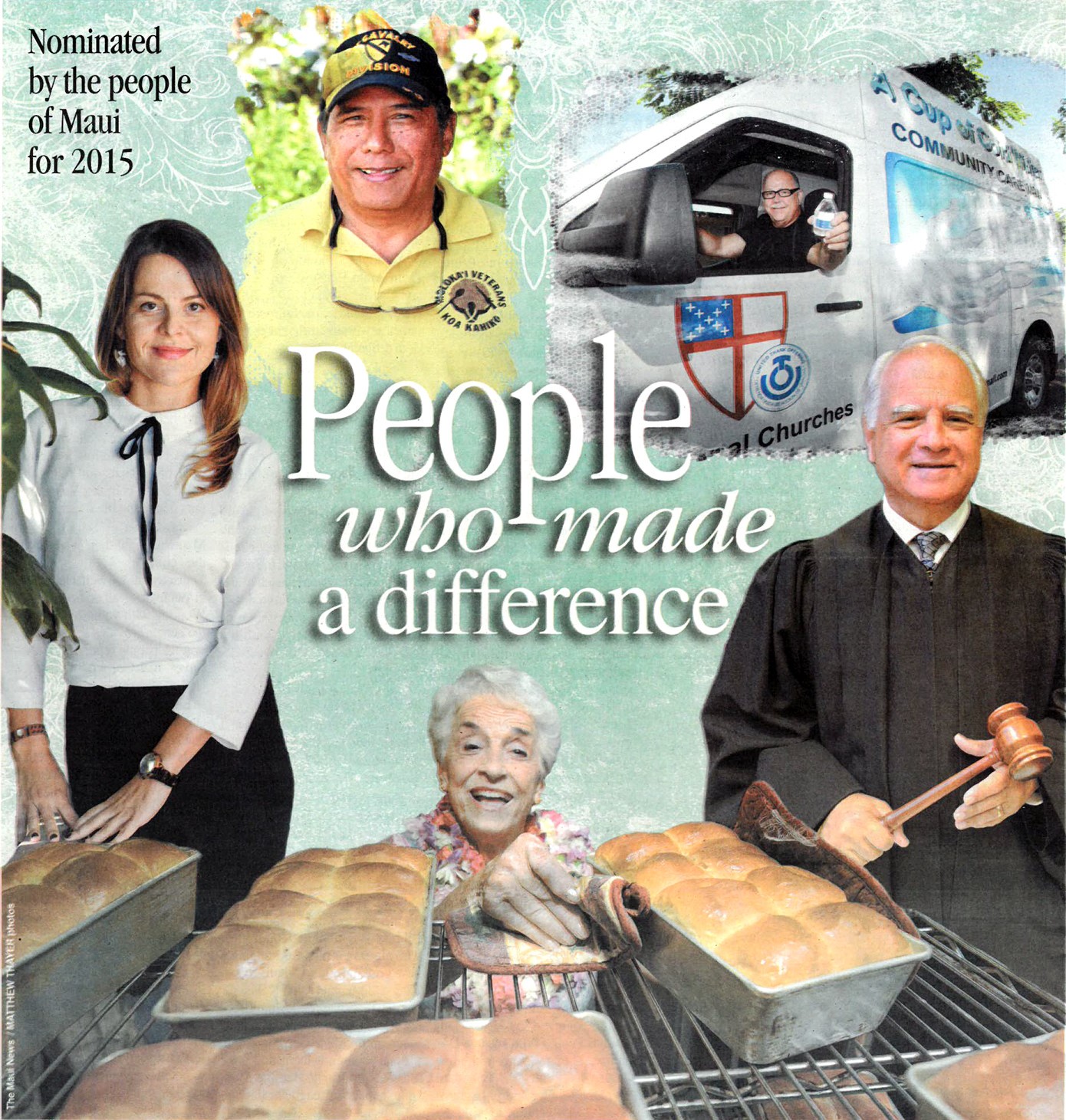 Second Circuit Chief Judge Joseph Cardoza was selected as a recipient of the Maui News' 2015 "People Who Made a Difference Awards." Judge Cardoza was praised as a visionary leader, as well as a kind, compassionate, giving man–both in and out of the courtroom.
More than 40 nominations were submitted by members of the public in October and November. Nominations were reviewed by the newspaper staff, and five recipients were selected. The Maui News announced the 2015 award recipients in a special Christmas edition tabloid published on December 25, 2015.
AmeriCorps Advocate Magdalena Bajon, a volunteer who runs the Maui Self-Help Center through the Legal Aid Society of Hawaii, was also selected for this prestigious award. She was recognized for her commitment to assisting self-represented litigants every week, and for running the Wailuku Self-Help Center for the past three years.
The complete "People Who Made a Difference" insert is available *online at: http://issuu.com/mauinews/docs/people_who_made_a_difference/1?e=6038825/32200071
The "People Who Made a Difference Awards" has been a holiday tradition of the Maui News since 1994. Over the past 21 years, more than 200 Maui County residents, organizations, and groups have received the award. 
Congratulations to both Chief Judge Cardoza and Magdalena Bajon for this esteemed recognition, and thank you for your service to the people of Maui County. 
* Information on subscriptions to the Maui News