2015 Volunteer Recognition Ceremony
Posted on Oct 1, 2015 in Featured News
On Friday, September 25, the Hawaii State Judiciary honored First Circuit volunteers at its annual Volunteers in Public Service to the Courts (VIPS) Ceremony, held at the Supreme Court Courtroom. This was our chance to honor the 1,500 volunteers who have served the First Circuit in Fiscal Year 2014-15. These volunteers have provided more than 52,000 hours of combined service!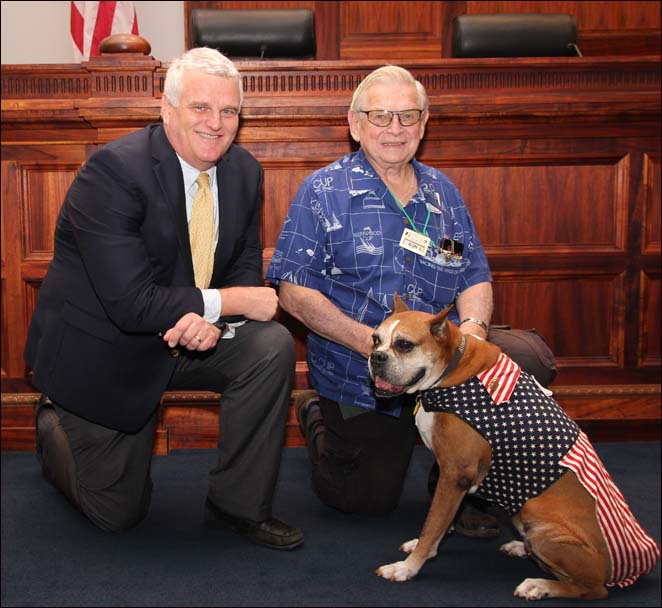 Pictured above, Chief Justice Mark Recktenwald (left) pauses for a photo with volunteers Ron Stebbins (center), and the First Circuit's Veterans Treatment Court dog, Athena. Ron and Athena are volunteers with the Hawaiian Humane Society's Pet Visitation Program and attend Veterans Treatment Court every Friday afternoon. 
The Hawaii State Judiciary is very grateful for the valuable contributions made to our community every day by Ron, Athena, and the many other volunteers of the courts.