42 Children Adopted into Local Families on National Adoption Day
Posted on Nov 21, 2014 in Featured News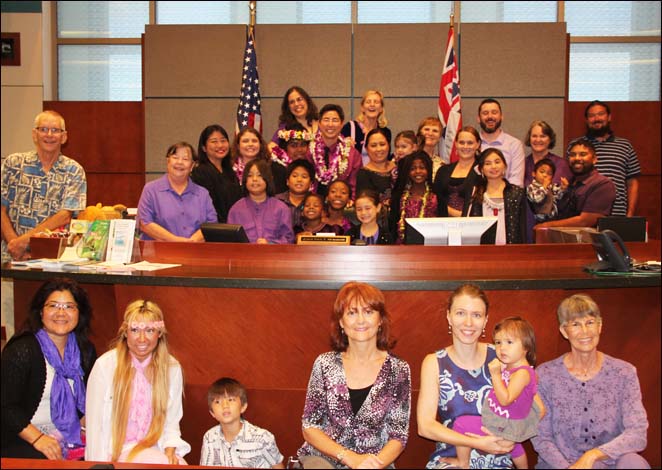 HONOLULU- On National Adoption Day, November 21, 2014, the First Circuit Family Court finalized the adoptions of 42 children at the Ronald T. Y. Moon Judiciary Complex in Kapolei. The children, ranging in age from 4 months and older, were adopted into 40 families from across the island.
Senior Family Court Judge R. Mark Browning presided over the hearings to finalize adoptions all day today and Judges Bode Uale, Paul Murakami, Jennifer Ching, Catherine Remigio, and Lanson Kupau devoted their afternoon calendars to preside over the adoptions.
The children being adopted vary in age and come from diverse ethnic, linguistic, and economic backgrounds. Adoptive parents from diverse backgrounds do not have to be married, wealthy, or have a specific education or background.
"We celebrate and honor those who have opened their hearts and families to children who need a permanent home. It's a celebration of love and testament to the goodness of our community. As judges, it is a privilege to be able to be part of this joyful event," said Judge Browning.