Meet Andrew Hipp, Director of the Center for Alternative Dispute Resolution
Posted on May 21, 2014 in Featured News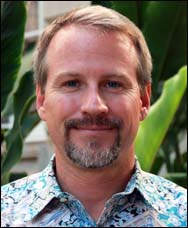 We are pleased to welcome Andrew Hipp. He is the new Director of the Center for Alternative Dispute Resolution.
Andrew was born in Guam and graduated from Mid-Pacific Institute and William S. Richardson School of Law. He started with the Judiciary in 2008 as a law clerk at the Hawaii Intermediate Court of Appeals. He also has experience as an educator and volunteered as a mediator doing family, TRO, neighbor and civil rights cases. He most recently served as an Associate Attorney at Goodsill Anderson Quinn & Stifel, LLP.
He is excited to be back at the Judiciary and says his number one goal is to help as many people as possible resolve their disputes. He is very thankful for Elizabeth Kent's advice and insight, and is looking forward to continuing the excellent work and service that she and the rest of the Center have provided. Please join us in welcoming Andrew to our Judiciary ohana.