Chun Appointed Per Diem Judge
Posted on Jan 13, 2014 in Featured News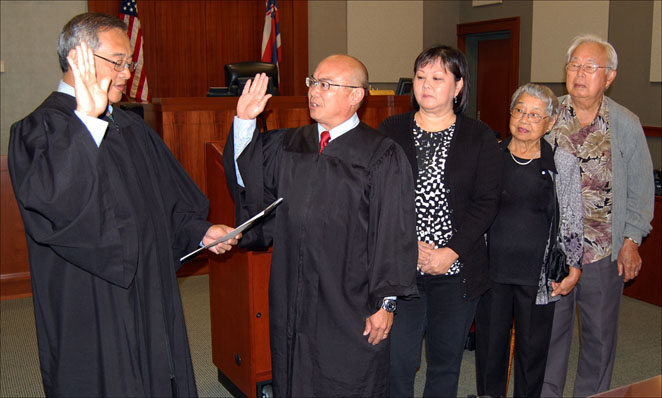 Attorney Jonathan J. Chun was appointed by Chief Justice Mark E. Recktenwald to serve as Per Diem Judge for the
District Court of the Fifth Circuit. His appointment is effective from January 13, 2014, to January 12, 2015. The photograph
shows (left to right): Chief Judge Randal G. Valenciano, who administered the oath of office on January 10, 2014;
Judge Chun and his wife Sandra J. Chun; his parents, Thelma L. Chun and the Rev. Richard Chun.