Kapolei Judiciary Complex Renamed Ronald T.Y. Moon Judiciary Complex
Posted on Aug 31, 2010 in Featured News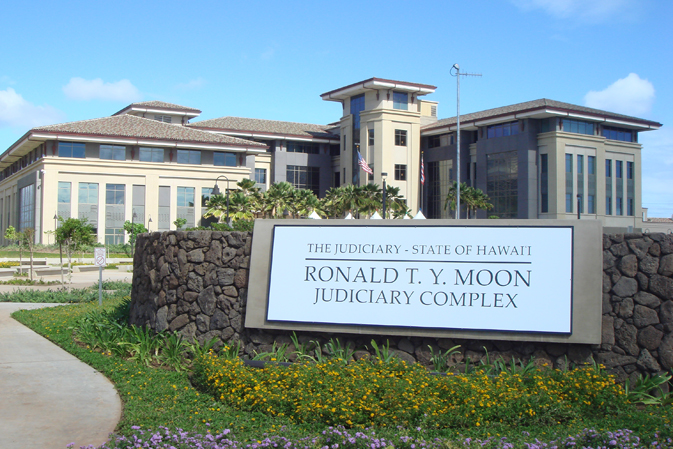 During a formal ceremony held on August 27,  the new Kapolei complex was named the Ronald T. Y. Moon Judiciary Complex, and the courthouse was named the Ronald T. Y. Moon Kapolei Courthouse.
Hawaii Supreme Court Chief Justice Moon was praised by the dignitaries who spoke at the ceremony, including U. S. Senators Daniel Akaka and Daniel Inouye, State Senate President Colleen Hanabusa, and Deputy Chief Judges Sabrina McKenna and Barbara Richardson. Chief Justice Moon's many accomplishments were recognized, not the least of which included the  building of much-needed court facilities in Kaneohe and Kapolei on Oahu, in Hilo on the Big Island, and in Lihue on Kauai.
Also during the ceremony, Chief Justice Moon received the Harry L. Carrico Award from Texas Chief Justice Wallace Jefferson, president of the Conference of Chief Justices, for his accomplishments in the area of judicial administration.
Chief Justice Moon retired on August 31, after heading the Hawaii State Judiciary for 17 years; the longest of any Hawaii chief justice.