Julie Kang, a fifth grader at Punahou School and Kiana Wysocki, an eighth grader at Kapolei Middle School, took the top prizes in this year's First Circuit Law Day Art Contest.
The First Circuit Court celebrated Law Day 2021 by inviting all Oahu students in grades 3 to 8 to showcase their creativity and talent with artistic interpretations of the Law Day theme: Advancing the Rule of Law Now. A total of 195 entries were received from 26 schools.
The students prepared for the contest by learning what the Rule of Law means and the vital role we each have to protect rights and champion justice for present and future generations.
First Circuit judges graded entries based on originality, creativity, and visual impact.
First, second, and third place winners each received a Law Day certificate, gift card, and Law Day medal. Their artwork will be displayed in one of Oahu's courthouses during the next year.
Enjoy the winning posters and photos of the artists who created them:
3rd – 5th Grade Category:
1st Place – Julie Kang, Punahou School | 5th Grade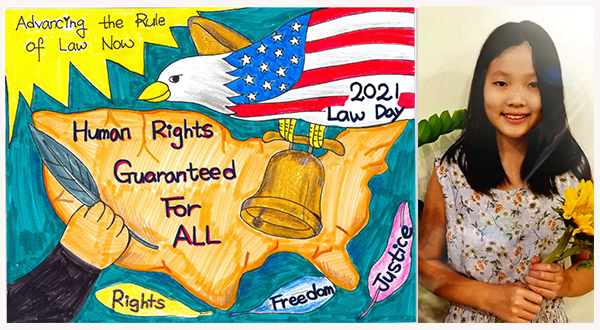 2nd Place – Anna Kang, Liholiho Elementary | 4th Grade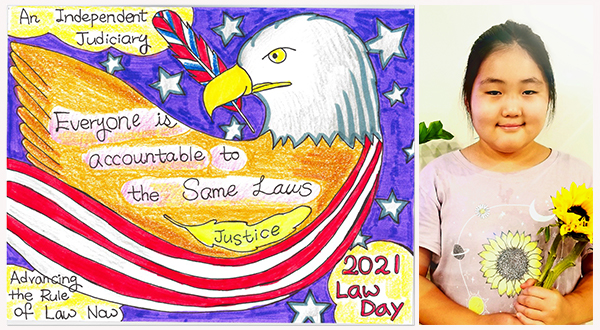 3rd Place – Psalm Handley, Enchanted Lake Elementary School | 4th Grade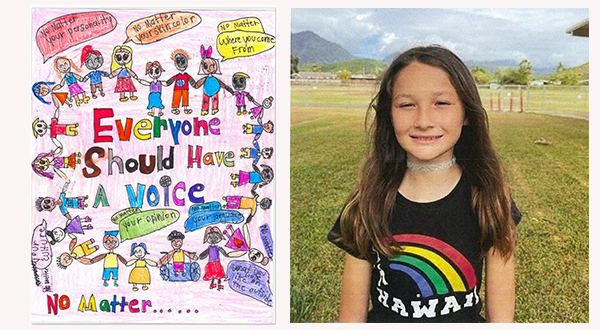 6th – 8th Grade Category:
1st Place – Kiana Wysocki, Kapolei Middle School | 8th Grade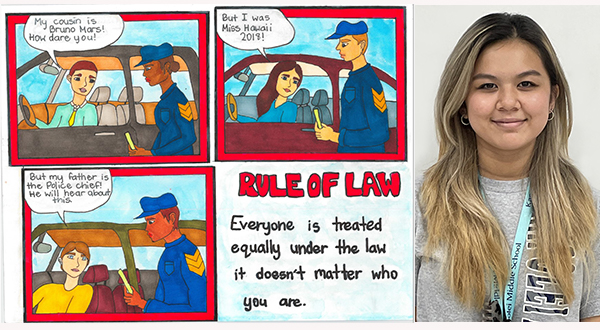 2nd Place – Aiden Lopes, Enchanted Lake Elementary School | 6th Grade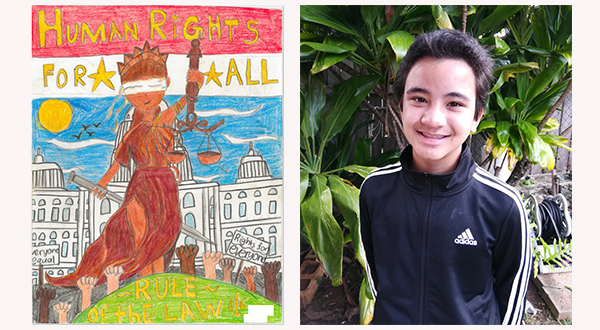 3rd Place – Isabella Tomasa, St. Andrew's Schools | 6th Grade