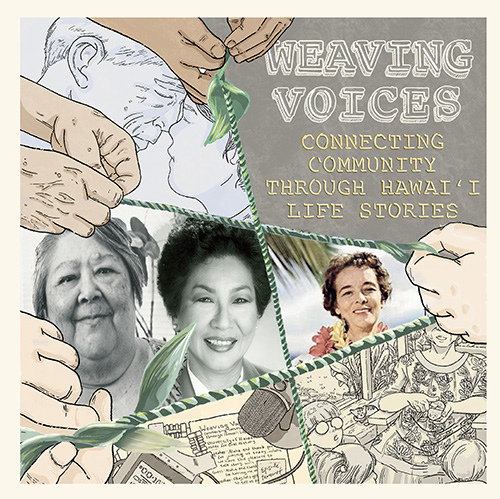 Featuring Guest Speakers First Lady Dawn Ige and Pilialoha Lee Loy
Thursday, March 4, 2021
5:30-6:30 p.m. (HST)
As educators, women have played a leading role in shaping the minds of the youth of our nation. For some, teaching has led to even larger leadership roles in government, including elected office. In honor of Women's History Month, join us in conversation with Hawaii's First Lady Dawn Ige, and retired schoolteacher and State of Hawaii Employees' Retirement System board member Pilialoha Lee Loy to reflect on the impact of some of the earliest elected and influential women in the State's political and educational arenas.
Featuring oral histories from Congresswoman Patricia Saiki, county and state lawmaker Helene Hale, and educator Marion Lee Loy, this program will explore what inspired these women to emerge as community leaders in pursuit of their policy goals and how education served as a tool for women to empower and engage our communities.
•  Patricia Saiki was the first Republican elected to Congress after statehood. Originally a teacher, throughout her tenure in Congress she staunchly advocated for education.
•  Helene Hale was the first woman to become mayor of Hawaii County in 1962. Originally from Minnesota, and of African American descent, she began her career in Hawaii as a teacher. Helene was so popular she was later elected to the Hawaii State House at age 82.
•  Marion Lee Loy taught over 5,000 students throughout her 39-year teaching career. Several of her students went on to become top-ranking elected officials in Hawaii, including Pat Saiki.
This event was organized in partnership with the University of Hawaii at Manoa's Center for Oral History (in celebration of the Department of Ethnic Studies' 50th Anniversary), the King Kamehameha V Judiciary History Center, and the Hawai'i Council for the Humanities as part of the Why it Matters: Civic and Electoral Participation initiative.
In conjunction with our virtual public events, you can listen to the Weaving Voices Podcast, which intertwines oral history voices, recorded by the Center for Oral History, with special guests featured live on Hawaii Public Radio's "The Conversation." A version of Weaving Voices: Visionary Women in Politics and Education will air on Hawaii Public Radio on Tuesday, March 2.
Weaving Voices: Connecting Communities through Hawai'i Life Stories
A series of public events exploring communities in transition by weaving together voices from oral history recordings together with voices from today. In this powerful shared space, we listen, remember, laugh, cry, and carry forward lessons of resilience and ingenuity, connecting past, present, and futures. Previous Weaving Voices podcasts can be found on the Center for Oral History website. The original oral history recordings are stored in the Hawaiian Collection at Hamilton Library, UHM.
The Why it Matters: Civic and Electoral Participation is administered by the Federation of State Humanities Councils, funded by the Andrew W. Mellon Foundation. The Hawaiʻi programs are created in partnership with the Hawai'i Council for the Humanities, King Kamehameha V Judiciary History Center, the Civic Education Council, Kāhuli Leo Leʻa, Chaminade History Center, the Center for Oral History at UH Mānoa, and others. Why It Matters aims to create spaces for true exchange and listening across our different viewpoints that will lead to continued productive discussion. The opinions expressed here do not represent those of Hawaiʻi Council for the Humanities, Federation of State Humanities Councils, the Andrew W. Mellon Foundation, or the National Endowment for the Humanities.
Space is limited to 100 webinar attendees. If the webinar reaches capacity, please visit our Youtube channel to view the program live on March 4 at 5:30 p.m. The webinar will be recorded and published for later viewing.
Please email info@jhchawaii.net or call us at 808-539-4999 if you require accommodation for a disability.
While the Hawaiʻi State Judiciary provides a venue for diverse discussion, the speakers' remarks do not necessarily represent opinions of the Judiciary.