Judiciary systems including JEFS, eCourt Kokua, and Document Drop-off will be unavailable due to maintenance work beginning midnight Friday, September 23, to noon, Sunday, September 25. If work is completed sooner, systems may be restored earlier. Applications, including eReminder, eJuror, and eTraffic will not be affected. Thank you for your patience and understanding.
---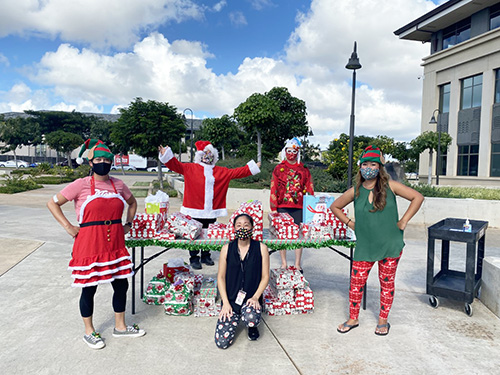 First Circuit District Family Court Judge Jessi L.K. Hall and her band of merry elves worked hard to bring some holiday joy to youth in the foster care system and Hawaii Zero to Three program.
Judge Hall and her elves held two drive-thru gift pick-ups for the delighted children and their grateful families.
Judge Paul T. Murakami (ret.), who served as honorary Santa at the Zero to Three event, belted out some hearty "Ho, ho, hos," bringing happiness to all of the keiki.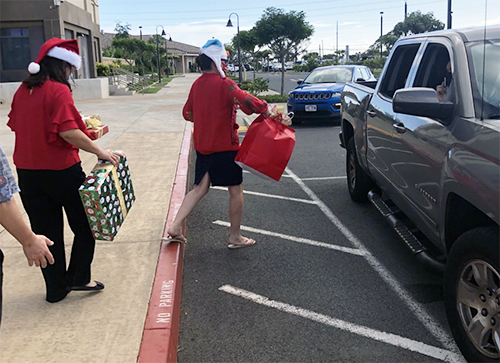 What could have been a less-than-merry holiday season for these children, turned joyful because of the kind hearts and generosity of our Family Court staff.
Special thanks to the Family Court staff, Guardians Ad Litem, Sheriffs, Facilities Management staff, and administration for their enthusiastic support of these holidays events.