Fifth grader Sanoe H. of St. Andrew's Schools and eighth grader Alejah Callorina of Kapolei Middle School took the top prizes in this year's First Circuit Law Day Art Contest.
To celebrate Law Day 2020, the First Circuit Court invited all Oahu students in grades 3 to 8 to showcase their creativity and talent with artistic interpretations of the Law Day theme: Your Vote, Your Voice, Our Democracy, the 19th Amendment at 100.
To prepare for the contest, students learned about the Women's Suffrage Movement and how it expanded our representative democracy. Their works of art help us commemorate the incorporation of the 19th Amendment into the U.S. Constitution in 1920.
First Circuit judges graded entries based on the student's interpretation of the theme, originality/creativity of their artwork, and visual impact.
First, second, and third prize winners each received a Law Day certificate and Law Day medal. Their artwork will be displayed at courthouses on Oahu.
Previously, first place winners were also given a pizza party for their classes. Unfortunately, in-person recognition was not possible this year due to the pandemic. Nevertheless, please enjoy the winning posters and the artists who created them.
Here is the complete list of this year's winners:
3rd – 5th Grade Category:
1st Place – Sanoe H., St. Andrew's Schools | 5th Grade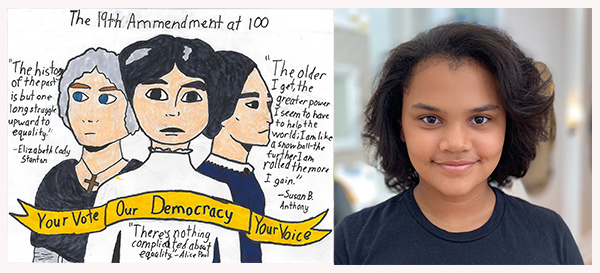 2nd Place – Aryn Elyse Kojima, Pearl City Highlands Elementary School, | 3rd Grade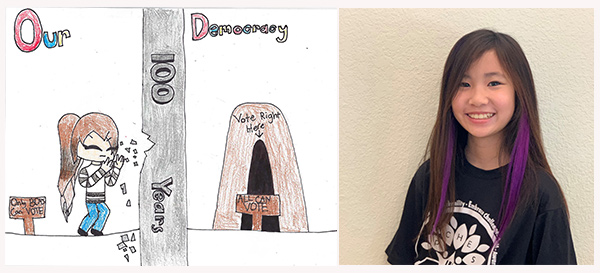 3rd Place – Ella Kim, St. Andrew's Schools | 5th Grade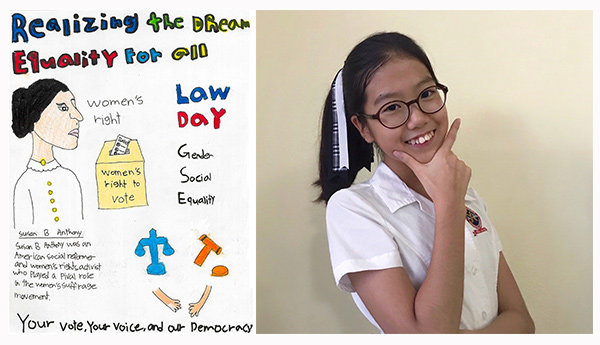 6th – 8th Grade Category:
1st Place – Alejah Callorina, Kapolei Middle School | 8th Grade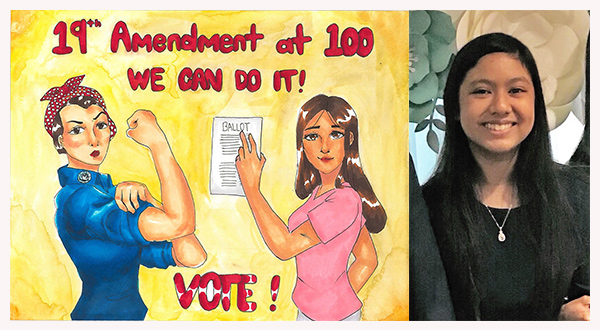 2nd Place – Katelyn Matsumoto, Kapolei Middle School | 8th Grade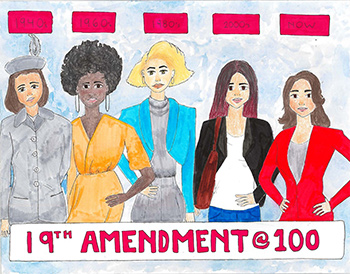 3rd Place – Jasmine Reclusado, Dole Middle School | 8th Grade