Kelsey T. Kawano was sworn in as Judge of the Circuit Court of the Second Circuit on January 27, 2020. Chief Justice Mark E. Recktenwald presided over the ceremony, which was attended by a courtroom full of proud family and friends. His term is for 10 years.
Sitting with the Chief Justice were Second Circuit Chief Judge Richard T. Bissen, Jr., and Judges Rhonda I.L. Loo, Peter T. Cahill, and Blaine J. Kobayashi.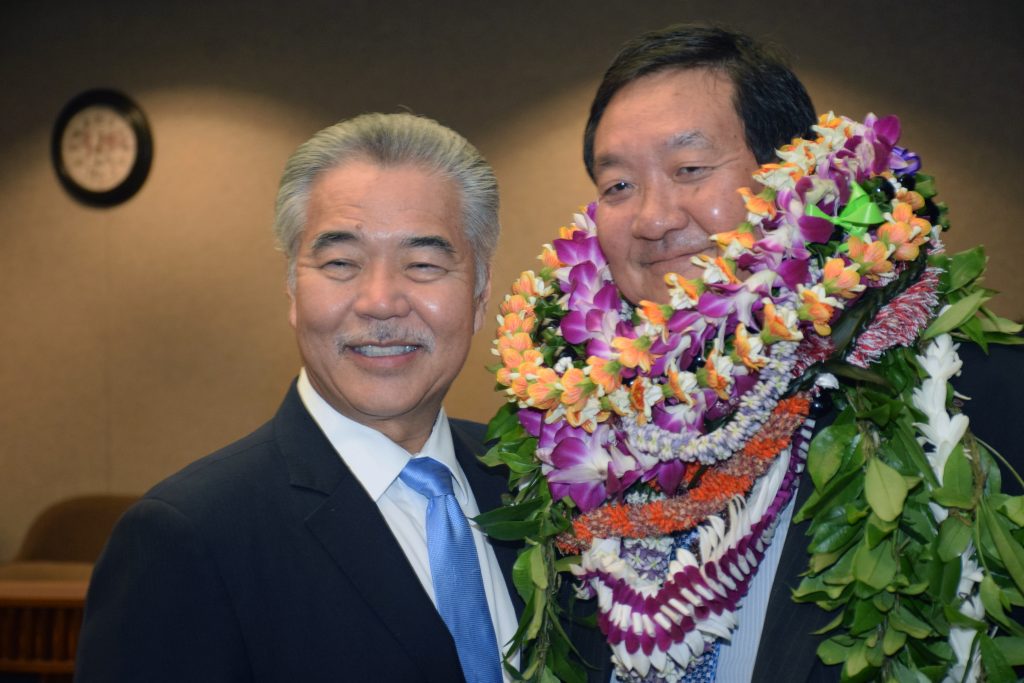 Guest speakers were Gov. David Y. Ige, pictured above left; Maui County Bar Association President Damir A. Kouliev; Hawaii State Bar Association President P. Gregory Frey; Hawaii State Trial Judges Association Secretary Judge Kirstin M. Hamman; and Judicial Selection Committee member Paul M. Ueoka.