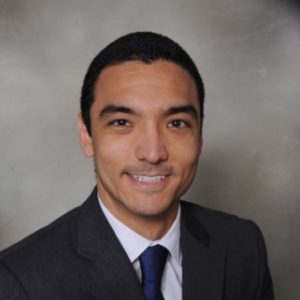 HONOLULU — Brandon M. Kimura has been appointed Hawaii State Judiciary Deputy Administrative Director of the Courts effective today, November 1, 2017, following the retirement of Iris Murayama.   He most recently served as Special Assistant to the Administrative Director of the Courts.
"I am deeply honored and humbled by this appointment, and I look forward to continuing to work with Judiciary employees, judges, and our governmental and community partners," Brandon said.
"Brandon has done outstanding work on issues ranging from access to justice to criminal justice reform," said Chief Justice Mark E. Recktenwald. "He is intelligent, insightful, and passionate about ensuring the Judiciary serves the people of Hawaii today and in the future," Chief Justice Recktenwald added. Chief Justice Recktenwald also thanked Ms. Murayama for her exceptional work as Deputy Administrative Director. 
"Following in the footsteps of Iris Murayama's 40-plus years of experience in the Judiciary would be a daunting task for anyone, but we are confident that Brandon will be able to establish his own path to success," said Administrative Director of the Courts Rodney Maile.
Brandon was previously an attorney in private practice in Honolulu and Indianapolis and a judicial law clerk to the Chief Judge of the Indiana Court of Appeals and as Special Assistant/Staff Attorney to Chief Justice Recktenwald. Brandon earned a law degree with honors from the William S. Richardson School of Law, where he served as Co-Editor-in-Chief of the University of Hawaii Law Review.
For more information, contact the Communications and Community Relations Office at 808-539-4909 or via email at pao@courts.hawaii.gov.
Subscribe to the Hawai'i State Judiciary mailing list for email notification of press releases and other announcements.