Media Advisory: The Honorable Derrick Chan to be Sworn In as Associate Judge of the Intermediate Court of Appeals – April 13, 2017
Posted on Apr 10, 2017 in News & Reports, Press Releases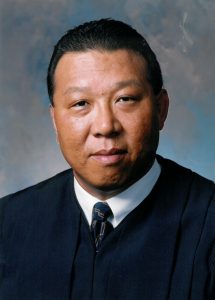 The Honorable of Derrick H.M. Chan will be sworn in as Associate Judge of the Intermediate Court of Appeals:
Thursday, April 13, 2017
4:00 p.m.
Supreme Court Courtroom
Aliʻiolani Hale, Second Floor
417 South King Street
Honolulu, Hawaiʻi 96813
This event is open to the public.  Members of the news media are welcome to attend.
For more information, please contact the Communications & Community Relations Office at (808) 539-4909.
# # #
For more information, contact the Communications and Community Relations Office at 808-539-4909 or via email at pao@courts.hawaii.gov.
Subscribe to the Hawai'i State Judiciary mailing list for email notification of press releases and other announcements.