Judge James C. McWhinnie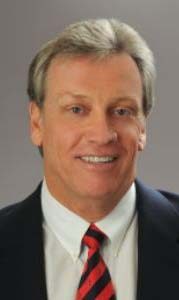 Jim was Secretary of the Hawai'i State Bar Association ("HSBA") in 2004. He has also been a member of the HSBA's Judicial Administration Committee, having been its co-chair for four years (1997-98, 2001 and 2002). In addition, Jim has served on the HSBA's Fee Dispute Committee, been a member of the Alternative Dispute Resolution Section, and co-founded the HSBA's Lawyer Kokua Program, which was developed to assist new members of the Hawai`i Bar. In 2000 Jim was appointed by then Chief Judge David A. Ezra to the Merit Selection Panel for United States Magistrate Judge for the United States District Court for the District of Hawai`i. In 2012 Jim was appointed to be a delegate at the United States District Court Conferences by Chief Judge Susan Oki Mollway.
Since being first appointed in 1998 by then Chief Justice Ronald T.Y. Moon, Jim continues to serve on the Hawai`i Supreme Court's Special Committee on Judicial Performance, which was created pursuant to Hawai`i Supreme Court Rule 19. The "Rule 19 Committee's" purposes include improving individual judges' performance, providing a source of information for application and retention decisions by the Judicial Selection Commission, facilitating the Chief Justice's assignment and use of judges, improving the design and content of judicial education programs, and assisting the Chief Justice in administering the judiciary. From 1989 to 1992, Jim also served as a delegate to the Hawai`i State Judicial Conference.
Prior to attending law school, Jim managed several restaurants in Waikiki while attending graduate school in the University of Hawai`i Masters in Business Administration program. Before joining Damon Key as a Director in 1989, he was a litigation partner in the Honolulu law firm of Rother, Bybee, Chang and Rulon.
Education
DePaul University College of Law (J.D. Cum Laude January 1983)
University of Hawai`i at Manoa (M.B.A. Program 1977-79)
St. Mary's University of Minnesota (B.A.Cum Laude, Psychology and Political Science 1975)
Professional and Community Affiliations
Martindale-Hubbell – AV Preeminent Peer Review Rating
Best Lawyers in America – Commercial Litigation, Litigation-Real Estate, Litigation- Insurance
and Personal Litigation-Defendants
Super Lawyers – Business Litigation, Civil Litigation: Defense and Construction Litigation
The Million Dollar Advocates Forum (trial attorneys who have won million and multi-  million
dollar cases)
Hawai`i Supreme Court – Special Committee on Judicial Performance (1998-2016)
Hawai`i State Bar Association, Secretary and Director (2004)
Hawai`i State Bar Association, Co-Chairman, Judicial Administration Committee (1997-  98, 2001,
and 2002), Fee Dispute Committee, Lawyer Kokua Program (Co-Founder), Alternative Dispute Resolution
Section, Litigation Section
Hawai`i State Judicial Conference (Delegate – 1989-92)
American Arbitration Association (Commercial Arbitration Panel)
American Bar Association (1983 to present)
Hawai`i Defense Lawyers Association
Honolulu Jaycees (1977-79)
Meritas, Vice Chair (2007–10); Director (2005–08); Chairman – Finance Committee (2007–10); 2011
Grahovac Award Recipient; Adhoc Governance Committee, Bylaws  and Policies Task Force (2012)
Oahu  Country  Club   –  President  (2006-07);  1st    Vice  President  (2005-06);  2nd   
Vice President  (2004-05);  Director  (2004-07);  Grounds  Committee  (2003-05)  (2011–12),
Vice-Chair (2003-04), Chair (2004-05)
St. Anthony's School, Kailua, HI  – School Board (1996-2005); Vice-Chair (1997-99);  Chair
(2000-05)
State of Hawai`i, Court Annexed Arbitration Program (Arbitrator)
Publications
Insurance Law: Third Party Coverage in Hawai`i (NBI February 2000), Co-Author
10 Commandments for a Good Witness
The Internet and the Law
Year 2000 Litigation & Insurance Issues