Fujino Sworn in as Third Circuit Court Judge
Posted on Dec 21, 2015 in Featured News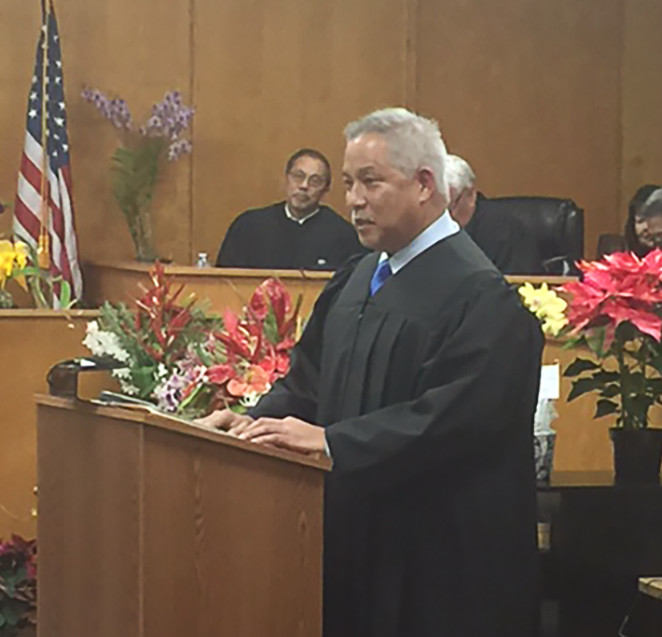 Melvin Fujino addresses the court after being sworn in by Chief Justice Mark Recktenwald. Judge
Fujino will serve a ten-year term from December 18, 2015 to December 17, 2025.
Melvin H. Fujino was sworn in as Judge of the Circuit Court of the Third Circuit by Chief Justice Mark Recktenwald on Friday, December 18, 2015, at the Kona Courthouse in Kealakekua.
Guest speakers were, in order of presentation: Gregory K. Markham, Hawaii State Bar Association President; Andrew M. Kennedy, West Hawaii Bar Association President; Francis R.M.A. Alcain, Hawaii County Bar Association President; Chief Judge Ronald Ibarra, Third Circuit Court; James A. Kawachika, Judicial Selection Commission Chair; Representative Nicole E. Lowen, Hawaii State House of Representatives; and Governor David Y. Ige, State of Hawaii.