Four Oahu Attorneys Appointed as Per Diem Judges
Posted on Jan 15, 2014 in Featured News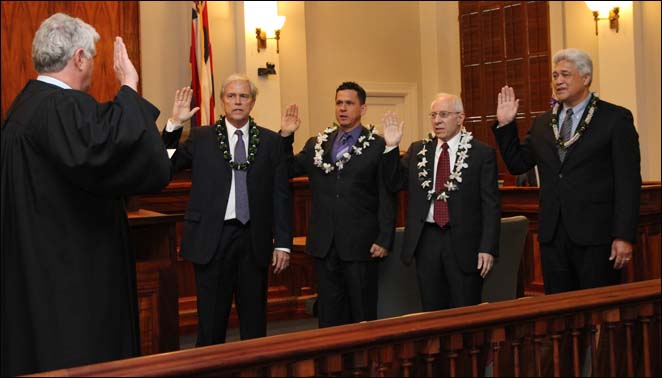 Chief Justice Mark E. Recktenwald appointed four attorneys to serve as Per Diem Judges for the First Circuit. The photograph
shows the Chief Justice administering the oath of office to (left to right): Richard J. Diehl; John A. Montalbano;
Ronald A. Albu and Thomas A.K. Haia.  Their terms are from January 21, 2014 to January 20, 2015.