Live Webinar: Constitutional Law and States of Emergency – Lessons from the COVID-19 Pandemic
Posted on Jun 10, 2020 in Featured News, News & Reports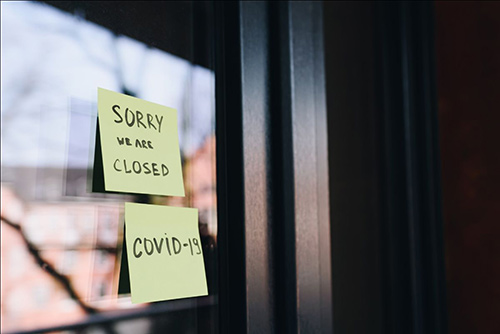 Constitutional Law and States of Emergency – Lessons from the COVID-19 Pandemic
Wednesday, June 17, 2020
5:30 – 6:30 p.m.
The King Kamehameha V Judiciary History Center invites you to join its live webinar with attorney Robert H. Thomas as he shares his expertise about constitutional rights and civil liberties during the COVID-19 pandemic. He will discuss lessons from Hawaii's history of public health laws during epidemics, as well as explain how courts in other jurisdictions are currently evaluating legal claims related to the Fifth Amendment.
The webinar will conclude with a live Q&A. Space is limited to 100 webinar attendees.
Learn about Robert's responses to popular questions that arose during quarantine, including:
 •  Can government officials require me to wear a mask?
 •  Can the police keep me from going to the beach?
 •  Can Hawaii treat residents and tourists differently?
Click here to register for the live webinar.
You can also visit the History Center's YouTube channel to watch program live on June 17, 2020 at 5:30 pm.
The webinar will be recorded and posted to their YouTube and Facebook pages.
Presenter
Robert H. Thomas is a director of the Hawaii law firm Damon Key Leong Kupchak Hastert. He is also the inaugural Joseph T. Waldo Visiting Chair in Property Rights Law at William & Mary Law School in Williamsburg, Virginia. Robert was featured on The 2020 Best Lawyers in America list in the fields of Eminent Domain & Condemnation Law, Land Use & Zoning Law, Litigation-Land Use & Zoning, and Real Estate Law.
Robert received his LLM, with honors, from Columbia Law School, where he was a Harlan Fiske Stone Scholar, and his JD from the University of Hawaii at Manoa William S. Richardson School of Law, where he served as editor of the Law Review.
Follow Robert's blog on land use, property, and takings law at:
For information on all upcoming events, visit the King Kamehameha V Judiciary History Center's Public Programs web page at:
www.jhchawaii.net/public-programs