Judiciary systems including JEFS, eCourt Kokua, and Document Drop-off will be unavailable due to maintenance work beginning midnight Friday, September 23, to noon, Sunday, September 25. If work is completed sooner, systems may be restored earlier. Applications, including eReminder, eJuror, and eTraffic will not be affected. Thank you for your patience and understanding.
---
Watch the livestream of Peter K. Kubota's swearing-in as Judge of the Circuit Court of the Third Circuit
Posted on May 14, 2020 in Featured News, News & Reports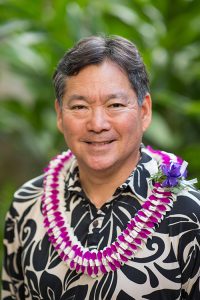 For the first time, a swearing-in will be conducted by videoconferencing and broadcast live on the Judiciary's YouTube channel. Chief Justice Mark E. Recktenwald will administer the oath of office from the Hawaii Supreme Court courtroom in Honolulu with Kubota in the Hale Kaulike Courthouse in Hilo.
Tune in:
Friday, May 15
3:30 p.m.
on YouTube.com/hawaiicourts