JUDICIAL ASSISTANT I (Lautenberg), Third Circuit Court, 4th Division, Kailua-Kona, Hawaii
Exempt (Non-Civil Service) Appointment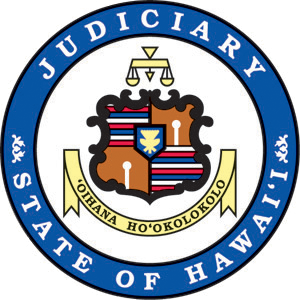 Anticipated Start Date: October 1, 2021
Salary:  $4,509 per month
Location:  Third Circuit Court, 4th Division, Kona, Hawai`i
Summary of Duties:  Serves as the exclusive trusted personal and confidential assistant to a judge of one of the divisions of the Circuit Courts; screens, organizes and coordinates matters presented for executive consideration; and performs other duties as required.
Minimum Qualification Requirements:  Graduation from high school; three (3) years of general clerical office experience; and three (3) years of legal or court work experience which included work dealing with the preparation of legal and/or court documents and forms.
Qualification for Firearms (Lautenberg):  Applicants must be qualified to possess firearms or ammunition in accordance with state and federal laws, e.g., no misdemeanor or felony domestic violence conviction.
Citizenship/Residency Requirements:  Applicants must be citizens, permanent resident aliens or nationals of the United States, or non-citizens with unrestricted employment authorization from the U.S. Citizenship and Immigration Services, U.S. Department of Homeland Security.
All applicants shall become residents of the State within thirty (30) days after beginning their employment and as a condition of eligibility for continued employment.
How to Apply:  Submit a resume and references to the attention of the Honorable Robert D.S. Kim by email:  Recruitment.3JC@courts.hawaii.gov
Or by mail:
Third Circuit Court
Keahuolu Courthouse
74-5451 Kamakaeha Avenue
Kailua-Kona, HI  96740
Attention: Honorable Robert D.S. Kim
Recruitment will be conducted until the position is filled.