Hawaii State Judiciary
Featured News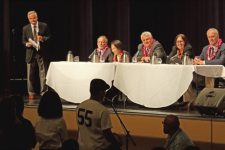 MAUI, HI – As part of the Judiciary's Courts in the Community outreach program, the Hawaii Supreme Court heard oral argument today at Baldwin High School. Mor...
Read More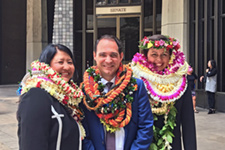 HONOLULU, Hawaii – On April 13, 2017, Darolyn Lendio Heim, Brian Costa, and Trish Morikawa were confirmed by the Hawaii State Senate to their new judicial appoi...
Read More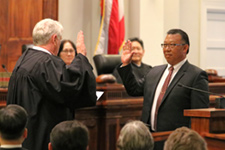 Family, friends, colleagues, and supporters overflowed from the Supreme Court courtroom on Thursday, April 13, 2017, as the Hawaii Supreme Court convened in speci...
Read More
Proposed Rule Changes
The Supreme Court of Hawai`i seeks your comments on recent proposed rules changes shown below. Please submit your comments in writing to the Judiciary Communications and Community Relations Office by mail to 417 South King Street, Honolulu, HI 96813, by facsimile to 539-4801, or via our online form online form.