Hawaii State Judiciary
Featured News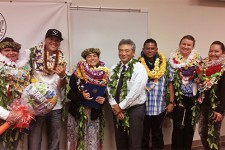 On May 19, 2016, the Big Island Drug Court held its 36th graduation ceremony in Hilo. Six new graduates were recognized for their many achievements in completing ...
Read More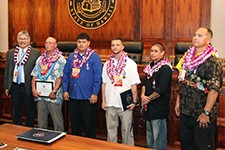 The Veterans Treatment Court of the First Circuit (Oahu) held its third graduation ceremony on May 13, 2016. More than 100 people gathered in the Supreme Court co...
Read More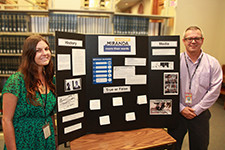 HONOLULU – The Hawaii State Judiciary will host a variety of activities for Law Day, the annual celebration of the role of law, the legal process,...
Read More
Proposed Rule Changes
The Supreme Court of Hawai`i seeks your comments on recent proposed rules changes shown below. Please submit your comments in writing to the Judiciary Communications and Community Relations Office by mail to 417 South King Street, Honolulu, HI 96813, by facsimile to 539-4801, or via our online form online form.