Hawaii State Judiciary
Featured News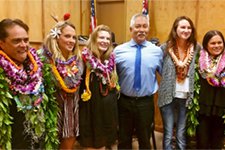 Kona Drug Court held its 37th Graduation Celebration on October 17 in the Kona Courthouse.  The five graduates each received a congratulatory letter from U.S. Se...
Read More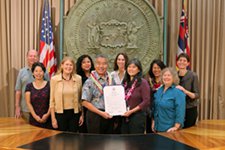 Governor David Ige, Honolulu Mayor Kirk Caldwell and the Honolulu City Council proclaimed October 20, 2016 to be "Conflict Resolution Day." Each of the procla...
Read More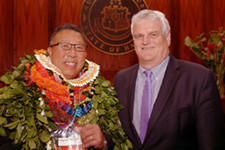 First Circuit Court Chief Judge Derrick H.M. Chan was presented with the 2016 Jurist of the Year award by Chief Justice Mark E. Recktenwald, at the Hawaii State J...
Read More
Proposed Rule Changes
The Supreme Court of Hawai`i seeks your comments on recent proposed rules changes shown below. Please submit your comments in writing to the Judiciary Communications and Community Relations Office by mail to 417 South King Street, Honolulu, HI 96813, by facsimile to 539-4801, or via our online form online form.