Hawaii State Judiciary
Featured News
Second Circuit Family Court Judge Lloyd A. Poelman and Second Circuit District Court Judge Adrianne Heely were featured speakers at a two-part Judiciary Outreach ...
Read More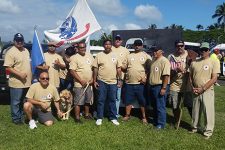 Pictured above are some team members of the Big Island Veteran's Treatment Court following the Hilo Veterans Day parade on November 5, 2016. Chief Judge Ron...
Read More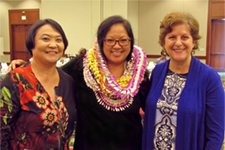 Debi S. Tulang-De Silva, Program Director of the Hawaii State Judiciary's Office on Equality and Access to the Courts (OEAC), received the Hawaii State Bar Asso...
Read More
Proposed Rule Changes
The Supreme Court of Hawai`i seeks your comments on recent proposed rules changes shown below. Please submit your comments in writing to the Judiciary Communications and Community Relations Office by mail to 417 South King Street, Honolulu, HI 96813, by facsimile to 539-4801, or via our online form online form.