Hawaii State Judiciary
Featured News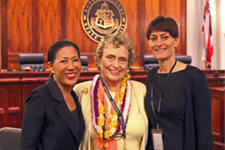 HONOLULU, HI – A special continuing legal education event on the successful application of Hoʻoponopono in legal settings and mediation was hosted by the Hawai...
Read More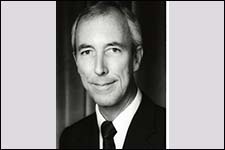 The Honorable James S. Burns, who had a distinguished judicial career spanning more than 30 years, passed away this morning. The Chief Justice, Governor, Intermed...
Read More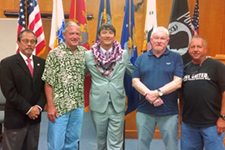 The Hawaii Veterans Treatment Court of the Third Circuit (Big Island) celebrated its third graduate on Monday, March 06, 2017.  Supporters gathered in the Keakea...
Read More
Proposed Rule Changes
The Supreme Court of Hawai`i seeks your comments on recent proposed rules changes shown below. Please submit your comments in writing to the Judiciary Communications and Community Relations Office by mail to 417 South King Street, Honolulu, HI 96813, by facsimile to 539-4801, or via our online form online form.