SECRETARY, CENTER FOR ALTERNATIVE DISPUTE RESOLUTION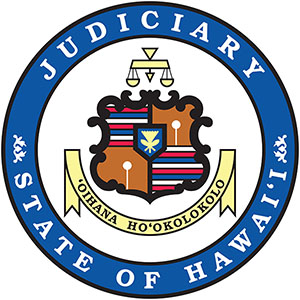 ORGANIZATION OVERVIEW
The focus of the Center for Alternative Dispute Resolution (CADR) is to promote the effective, timely and voluntary resolution of disputes through alternative dispute resolution processes. These processes provide opportunities for early, party-driven, efficient, and fair conflict resolution or voluntary resolution of disputes.
This position is located in the Office of the Administrative Director of the Courts, Intergovernmental & Community Relations Department (ICRD), Center for Alternative Dispute Resolution (CADR).
This position serves CADR and also provides clerical assistance to other programs under ICRD.
SUMMARY OF MAJOR DUTIES AND RESPONSIBILITIES:
Receptionist services including: Receiving, screening, and routing calls, greeting and addressing needs of walk-in visitors, gathering information, responding to inquiries by providing information, appropriately responding to complaints, and making referrals to Judiciary departments and other organizations and agencies where appropriate.
Maintains subject matter, case, and administrative files and takes initiative in establishing and revising systems to meet current needs.
Provides extensive clerical support and typing related to office correspondences and reports; duplicating documents; assisting with assembly and distribution of various materials as needed.
Compiles data for various reports.
Composes and types letters and/or memos based on general instructions.
Proofreads draft documents for accuracy, spelling, punctuation, grammar, etc.
Maintains and updates electronic calendars including scheduling meetings, trainings, remote meetings and conferences.
Assists with scheduling, registration, and logistics for outreach activities and trainings, and assists during events as needed.
Assists with Intranet and Internet websites, and other web-based matters, including preparing ADA compliant PDFs for posting to the web.
ADDITIONAL DUTIES AND RESPONSIBILITIES:
Delivers and/or picks up mail, documents, and other items and forwards to appropriate office staff for action.
Maintains proper, and follows, Judiciary purchase procedure, including vendor contact for price quotations for, and requisitions of, office supplies and equipment; keeps inventory and requisition records of office for keys, supplies, and equipment; ensures that supplies are adequately stocked and available.
Arranges for repair and maintenance of office equipment.
Makes travel and hotel arrangements for staff; completes the statement of travel for staff upon travel completion.
DESIRED QUALIFICATIONS:
Education: Two-year associate degree is preferred; GED from high school is a minimum requirement.
Experience: Two and one-half (2.5) years of progressively responsible typing and/or substantive clerical work experience which demonstrated knowledge of English grammar, spelling, and arithmetic; knowledge of common office equipment; knowledge and understanding of computer word processing, software, and Internet applications; proficiency in Microsoft Office (Word, Excel, PowerPoint); the ability to read and understand oral and written instructions; the ability to speak and write simply and directly; and the ability to carry out procedures in clerical work systems and perform secretarial tasks.
This experience includes, but is not limited to, several of the following: serving as telephone and walk-in receptionist; maintaining a system of files; making travel arrangements; composing correspondence; obtaining and presenting information from files; routing correspondence; reviewing outgoing correspondence for format, grammar, spelling and typography; maintaining a log of pending work; preparing and finalizing documents using computer word processing and Internet applications; preparing and finalizing charts, tables, graphs and other materials using computer software applications.
CONTROLS OVER THE POSITION:
The CADR Secretary works under the general supervision of Position Number 58841, Center for Alternative Dispute Resolution Director, EM03.
SPECIAL REQUIREMENTS OF THE JOB:
The incumbent in this position may be required to work a variable work schedule and to work beyond a normal work schedule including evenings, days off, and holidays.
CITIZENSHIP/RESIDENCY REQUIREMENTS:
Applicants must be citizens, permanent resident aliens or nationals of the United States, or non-citizens with unrestricted employment authorization from the U.S. Citizenship and Immigration Services, U.S. Department of Homeland Security.
All applicants shall become residents of the State within thirty (30) days after beginning their employment and as a condition of eligibility for continued employment.
TYPE OF APPOINTMENT:
The selected candidate will serve in an exempt (non-civil service) at-will appointment which is excluded from the requirements of selection by merit competition and from civil service status. Exempt (non-civil service) appointments are considered at-will, which means that the hiring authority may terminate the employment relationship at any time.
SALARY AND BENEFITS:
The starting salary is $3,552 monthly / $42,624 annually.
Exempt (non-civil service) employees are eligible for a range of benefits, including, but not limited to, the following:
up to 13 paid holidays each year
up to 21 vacation leave days per year
up to 21 sick leave days per year
Reasonable time off with pay for jury duty, bereavement leave, and certain military duty
Membership in the state retirement system
Employer/Employee shared premium contributions for enrollment in the state sponsored health coverage
Free life insurance policy for employees
Deferred compensation supplemental retirement savings plan
HOW TO APPLY:
Applicants are required to submit the following: 1) cover letter, 2) resume, and 3) names and contact information of three (3) professional references (personal references not accepted).
Mail or deliver application packets to:
Attn: Administration Center for Alternative Dispute Resolution
417 South King St., Room 207
Honolulu, HI 96813
To expedite the hiring process, only qualified candidates that are short-listed will be selected for an interview. A proofreading test may be administered prior to selection.
If you have any questions, please call the CADR General Line at (808) 539-4237.
Recruitment will be conducted until the position is filled.
CONDITIONS OF EMPLOYMENT:
The appointment of the selected candidate will be contingent upon a background check and other pre-employment clearances.
---
THE HAWAI`I STATE JUDICIARY IS AN EQUAL OPPORTUNITY EMPLOYER