DRIVING UNDER THE INFLUENCE (DUI) ADJUDICATOR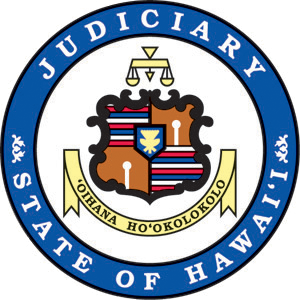 HAWAI`I STATE JUDICIARY
NOTICE OF EMPLOYMENT OPPORTUNITY
DRIVING UNDER THE INFLUENCE (DUI) ADJUDICATOR
SUMMARY OF MAJOR DUTIES AND RESPONSIBILITIES:
The DUI Adjudicator conducts and decides administrative license revocation hearings resulting from arrests for operating a vehicle under the influence of an intoxicant (OVUII) in the State of Hawaii.
 Duties in the hearing process include making findings of fact and conclusions of law involving the validity of the issues and the evidence, and applying and interpreting administrative revocation rules as they apply.
Conducts pre-hearing review of all documentation in the case file to acquaint the adjudicator with the case before the hearing.
Conducts hearings in accordance with HRS Chapter 291E, Part III under the authority of the Administrative Director of the Courts. Supervisory review of the adjudicator's work is typically done only when problems are identified by the adjudicator and/or chief adjudicator.
Researches applicable statutes, regulations and case law to properly analyze and weigh the validity of the evidence presented at the hearing.
Issues a final decision to the respondent sustaining or rescinding the revocation of the respondent's driving privileges. Completes a written decision taking into consideration appropriate evidence, testimony, statues, rules and policy. The written decisions are subject to supervisory review regarding the decision content and the legal basis of the decision.
Conducts hearings, places witnesses under oath, questions witnesses in order to ascertain pertinent facts, records of testimony, and considers evidence. Issues ignition interlock permits, ignition interlock instruction permits, and employee driver's permits to eligible respondents whose licenses have been revoked, when appropriate.
OTHER DUTIES MAY INCLUDE:
Assisting with responses to inquiries from the public, law enforcement, legal counsel and other stakeholders having business with the ADLRO.
Attending meetings and conferences as needed.
Assisting with creating and updating administrative ADLRO forms.
Accessing relevant information in various systems of record.
May be required to travel to conduct hearings on the neighbor islands.
KNOWLEDGE AND ABILITIES REQUIRED:
Knowledge of:
Administrative hearing process under HRS Chapter 291E, Use of Intoxicants While Operating a Vehicle, Parts I-IV.
Laws, rules and regulations affecting the conduct of administrative hearings in the State of Hawaii.
Evidence associated with general administrative hearing procedures.
Basic functions of the courts, traffic law enforcement and state agencies involved with enforcement and adjudication of traffic safety violations (infractions).
Administrative office practices and procedures.
Computer use and skills, specifically using Microsoft Office.
Ability to:
Work with legal documents (subpoenas, subpoena duces tecums, case files, police reports, etc.), and evaluate and review police documents, witness statements, court documents, traffic records and other data.
Communicate effectively, both orally and in writing, including effectively communicating with the general public, attorneys, process servers, law enforcement, media and other governmental and non-governmental agencies.
Handle stressful, controversial and conflict situations with calm, tact, and professionalism, and maintain judicial composure in confrontational situations.
Establish and maintain effective and professional working relationships with others in the office and Judiciary, and with other related governmental agencies and legal professionals.
Preside and conduct administrative hearings in a fair, informal, impartial and efficient manner with dignity and decorum.
Determine credibility of witnesses from the quality of their testimony and general qualifications and by observing their demeanor.
Exercise sound judgement in analyzing testimony and other evidence, and in applying appropriate provisions of law.
Make appropriate decisions and apply proper sanctions, and issue written decisions within specified time frames.
Be objective and free from influence or bias.
Write clearly, concisely and persuasively in simple, comprehensive language.
EDUCATION AND EXPERIENCE REQUIREMENTS:
Education: Bachelor's degree from an accredited college or university. Graduation from an accredited law school or comparable graduate level education is preferred.
Experience: Three (3) years of professional or technical experience in a quasi-judicial advocacy, traffic law enforcement, labor relations, or a comparable program, which included responsibility for the resolution of contested matters between person and/or persons and agencies.
Substitutions for Supervisory Experience:  Two (2) years of experience in the practice of law may be substituted for the professional or technical experience described above.
CITIZENSHIP/RESIDENCY REQUIREMENTS:
Applicants must be citizens, permanent resident aliens or nationals of the United States, or non-citizens with unrestricted employment authorization from the U.S. Citizenship and Immigration Services, U.S. Department of Homeland Security. All applicants shall become residents of the State within thirty (30) days after beginning their employment and as a condition of eligibility for continued employment.