Hawaii Supreme Court Welcomes Associate Justice Michael Wilson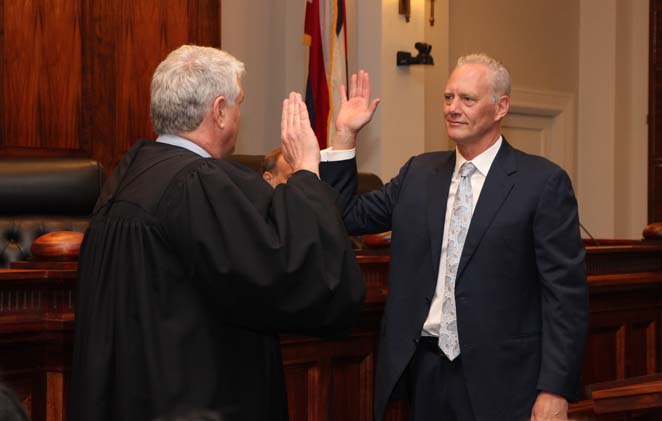 On Thursday, April 17, former First Circuit Court Judge Michael D. Wilson was sworn in to a ten-year term as associate justice of the Hawaii Supreme Court before a standing-room only crowd of friends, family and colleagues.
The oath of office was administered by Chief Justice Mark E. Recktenwald. Guest speakers were, in order of presentation, Gregory K. Markham, President-Elect, Hawaii State Bar Association; Judge Christine E. Kuriyama, President, Hawaii State Trial Judges Association; James J. Bickerton, Vice-Chair, Judicial Selection Commission; Clayton Hee, Chair, Judiciary and Labor Committee, State Senate; and Governor Neil Abercrombie.