Aloha, Justice Acoba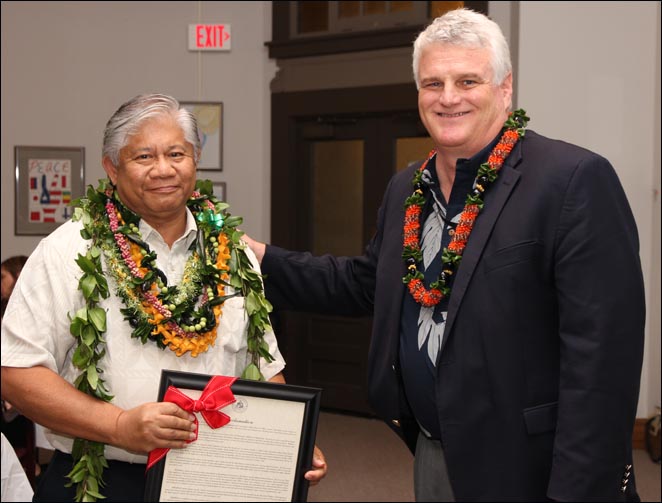 On February 21, Chief Justice Mark Recktenwald presented Associate Justice Simeon R. Acoba, Jr., with a Proclamation declaring February 28, 2014--his last day at the Judiciary prior to becoming a retiree--as Simeon R. Acoba, Jr., Day.
Chief Justice Mark E. Recktenwald proclaimed today, February 28, as Simeon R. Acoba, Jr., Day in the Courts of the State of Hawaii, in honor of Associate Justice Acoba's last day at the Judicary. On behalf of the Hawaii State Judiciary, the Chief Justice thanked Justice Acoba for the privilege and honor of working with him for the past 35 years, and wished him and his family all the best.