Judge Steven S. Alm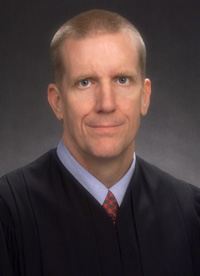 Steven S. Alm was sworn in as a First Circuit judge on May 14, 2001 and has been assigned to the criminal division ever since.
Judge Alm is the creator of the Hawaii's Opportunity Probation with Enforcement program, or HOPE Probation. This successful program, the first of its kind in the nation, imposes proportionate jail time swiftly and with certainty as a sanction for a positive drug test or other probation violations. An independent study of offenders in HOPE – the majority of whom are felony drug offenders at high risk of recidivism – showed that HOPE probationers did far better than members of a control group in regular probation.
Judge Alm also presides over the First Circuit's Adult Drug Court program, an assignment he assumed in March 2011. He chairs the Corrections Population Management Commission and is a co-chair of the Interagency Council on Intermediate Sanctions.
He was named the 2010 Jurist of the Year by Hawaii Supreme Court Chief Justice Mark Recktenwald.
Prior to his judicial appointment, Judge Alm served as the United States Attorney for the District of Hawai`i from 1994 until 2001. From 1985 to 1994, Judge Alm served as Deputy Prosecuting Attorney for the City and County of Honolulu. During that time, he served as a Felony Team Supervisor and as Director of the District and Family Court division and personally handled complex homicide cases.
Judge Alm received his law degree from the University of the Pacific's McGeorge School of Law and his Master's degree in Education from the University of Oregon.